Vending Machines Canada in Husky Sunrise Project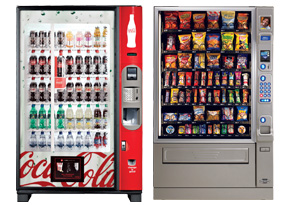 McMurray Coin offers Husky Sunrise Project a host of vending options.
Food vending machines
Beverage vending machines
Pharmaceutical supplies in vending machines
Vending machines with personal hygiene items
Husky Sunrise Project can have all kinds of foods like cold food items, hot food items, ice cream, snacks, healthy foods, candy vending machines and vending machines with pastries and products from Old Dutch.
In beverages, we have Pepsi Cola products and Pepsi Cola products as well as sport drinks, waters and energy drinks. We have healthy choices such as milk and freshly squeezed juice drinks. For the coffee lovers amongst you, we have vending machines with hot coffee and tea as well as hot chocolate.
Husky Sunrise Project can get cold remedies, flu remedies, aspirin and a number of other over the counter type medications. No need to feel rotten, no matter what ails you and what time of day it is when you have vending equipment from McMurray Coin. Our vending machines can also have the personal hygiene products you need most like toothpaste, deodorant, and feminine products.
Call McMurray Coin at 780-792-0953. Our professional staff will get you set up right away with the products you need!